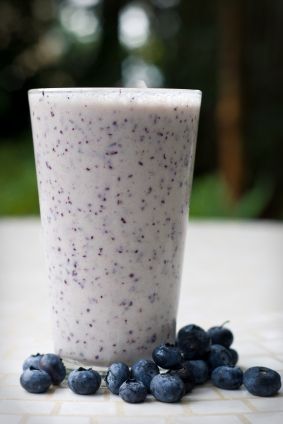 A big part of reaching your overall health goals comes from putting the right foods into your body. Smoothies are a delicious way to start off the day with a nutrition packed meal. They also make great snacks or can act as a meal replacement for lunch or dinner.
Here are 5 tips that will take your smoothies to the next level:
1. Have a great liquid base for the body of the smoothie. Some options are filtered water, coconut water, homemade raw almond milk or a chilled herbal tea. Other decent options include a store bought rice milk or almond milk.
2. Include a handful of some greens for chlorophyll, vitamins and minerals. If you choose certain greens such as romaine or spinach you won't throw off the flavour of your smoothie.
3. A banana or two will round the flavour of your drink and hide any bitterness from the greens.
4. Ice can really help make your smoothie delicious. Having the smoothie cold rather than at room temperature is always more palatable. Just adding a few ice cubes to your smoothie will go a long way.
5. Superfoods / superfood powders can really amp up the overall nutritional value of your smoothie.
In closing, from my experience it is best not to go crazy and mix too many ingredients together when making a smoothie. Doing this can really make the smoothie look gross and it can really throw off the taste too. It's possible to make a healthy drink without throwing everything but the kitchen sink into your blender. Through experimentation try combining different ingredients together and find what tastes best for you.
Let the experimenting begin!
When you create a winning smoothie be sure to share the recipe in the comments section.
To your health!
Jesse