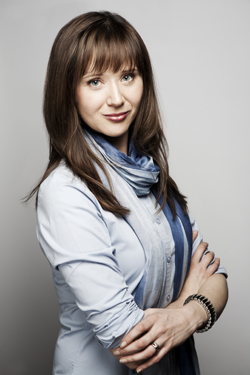 I recently had the pleasure of interviewing nutritionist Julie Daniluk. Julie is the author of Meals That Heal Inflammation – a book that discusses the connection between pain and inflammation in the body. Her book shows you how to decrease inflammation by eating an array of healthy, whole foods and gives you 130 easy and delicious recipes to get you started.
Julie recommends slowly adding more healthy foods into your diet – this will eventually push out the damaging inflammatory foods, taking your health to the next level! This is the same approach I recommend to anyone transitioning into a healthier lifestyle.
During the interview, Julie and I discuss a number of topics including her upcoming book – set to be released in the spring of 2013, staying healthy while travelling, the health benefits of yoga and Julie's plans for the rest of 2013. We had a lot of fun during the recording and I'm excited to share this information with you!
Enjoy the interview…
A must listen health interview with Julie Daniluk and Jesse Chappus! – Click to Tweet
For more information on Julie, be sure to check out her health blog and YouTube channel.
We would love to hear from you in the comments section below.
To your health!
Jesse