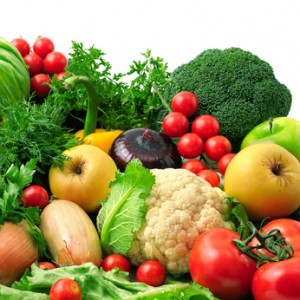 Having an abundance of alkaline forming foods in your diet is essential for optimal health.
Acidity/alkalinity in the body is measured by the pH scale and goes from 0 to 14. A pH less than 7 is acidic and a pH above 7 is alkaline. The pH level of your blood is being kept in constant balance by your body. This level is generally between 7.35 and 7.45 – slightly alkaline.
The food we eat has either an alkalizing or acidifying effect on the pH level of the blood. Stress and physical activity can cause the body to become acidic (either too much or too little of the latter). As the body becomes more acidic its susceptibility to disease increases.
To get an accurate pH reading of the blood it must be tested directly. Urine and saliva testing are less accurate options – the pH of urine is naturally more acidic than the blood, having a pH of around 6.
A food's acid content doesn't determine its pH effect on the body. Examples of this are tomatoes and citrus fruits which are highly acidic foods that become alkaline forming in the body when they are metabolized (modified by the body).
Acid Forming Foods
Acid forming foods include meat, processed foods, alcohol, salt, caffeine, sugar, dairy and most grains.
Alkaline Forming Foods
Fruits, vegetables, nuts and seeds are all healthy alkaline forming foods.
How are acid forming foods detrimental to your health?
When too many acid forming foods are consumed the body will balance the pH of the blood by using stored alkalizing minerals from the bones. These minerals include calcium, magnesium, sodium and potassium which buffer the acid. The effects of this can lead to osteoporosis. An acidic body can also lead to cancer, arthritis, inflammatory diseases and autoimmune diseases.
Serious health problems can occur over time if there is an imbalance of too many acid forming foods consumed but it is not necessary to totally remove these foods from your diet.
For thriving health make sure a high percentage of your diet is alkaline forming.
Share in the comments your favourite alkaline forming foods.
To your health!
Jesse