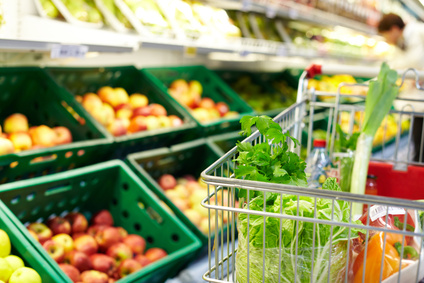 Choosing to eat organic over conventional food benefits the wildlife, soil and your health!
Here are 10 reasons to eat more organic food:
1. In general, organic produce contains more vitamins, minerals and other nutrients when compared with conventional produce. Organic produce has also been shown to have more calcium, iron, magnesium, chromium, antioxidants and vitamin C. Although organic produce generally costs more per volume it packs more of a nutritional punch!
2. Organic food is free of genetically modified organisms (GMOs). Genetically modified food only began selling commercially in 1994 and is still experimental at this point.
3. It's healthier for the soil to farm organically.
4. Ethylene gas is sometimes used to artificially ripen a number of fruits grown conventionally. This means the fruit can be harvested early in its development before it has reached it maximal nutritional value. Organic fruits are not ripened using ethylene gas.
5. There is a link between pesticide exposure of the fetus in utero and autism.
6. Organic agriculture is less toxic for farmers. Increased risk of Parkinson's has been linked to pesticide exposure. Organic farmers not having to work with pesticides will have a decreased risk of developing Parkinson's. Other negative effects to their health will also be minimized.
7. Cognitive impairment in adults has occurred due to long term exposure to low levels of pesticides found in conventional farming.
8. Organic agriculture supports local wildlife by not exposing the animals to agricultural chemicals.
9. Organic meats expose you to less synthetic hormones, drugs and antibiotics compared to factory farmed meats.
10. Agricultural chemicals from conventional crops can pollute our drinking water with fungicides, insecticides, herbicides, and fertilizers.
Vote with your dollar and buy organic foods when you can!
Share in the comments your #1 reason for buying organic food.
To your health!
Jesse