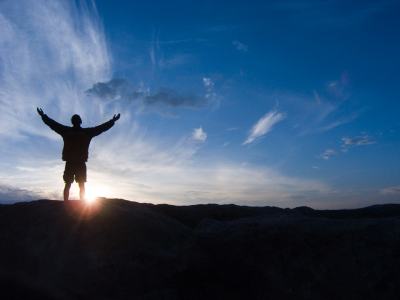 It is important to have a healthy morning routine to get you off on the right foot for the day. The morning routine that I've been following for years is constantly evolving as I continue to learn and try new things.
Here's an outline of some good morning routine practices.
Once you wake up in the morning it's a good idea to start off doing some gentle stretching even before you get out of bed. This is a good practice to help you wake up and warm your muscles up for the day. You can also get up out of bed and do some basic yoga poses to warm up in a similar way.
Once you're up and stretched, you'll want to hydrate by drinking a litre of filtered water. Avoid gulping the whole glass of water down in one sip but instead take your time while drinking. Water in the morning is so important because you have not hydrated yourself in 8 or so hours plus you will have lost some fluids through sweating and breathing throughout the night. You may want to add a fresh squirt of lemon to your water. Once you have hydrated you want to wait at least 10 minutes before eating so showering up, getting dressed and brushing your teeth is a good idea at this point.
Next, you'll want to make some breakfast. A smoothie makes a healthy and easy to digest breakfast option but whatever you're going to eat now is the time. I usually eat a banana pudding I've named "banana mush" or a smoothie (I'll explain how to make "banana mush" on a later post).
Following your breakfast, having a green tea or an herbal tea is an option. Drinking coffee is not a great idea because it leads to an addiction, adrenal exhaustion and often people will increase their consumption over time. Coffee is acidic and not something you want to be drinking on a regular basis.
Once you develop your own morning routine, getting ready and getting out the door in the morning becomes a no brainer. So try some of the ideas above and see what works best for you.
Briefly share your morning routine in the comments section.
To your health!
Jesse