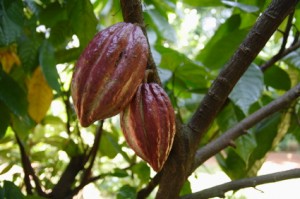 Superfoods is a category of foods that contain an extremely high amount of nutrition and they provide the body with numerous health benefits. There is no hard and fast rule for what foods are considered superfoods and which are not. Some of the more common ones as listed below are agreed upon by all. It's important to remember a healthy, wholefood, plant-based diet should make up the majority of the foods you eat throughout the day and superfoods should be added in for a nutritional boost.
Here are 3 superfoods you should know about:
1. Maca – This root grows at high altitudes in Peru and is a member of the cruciferous family. Any cruciferous vegetable can have a slightly suppressing effect on the thyroid. So, people with hypothyroidism will want to consume this food in moderation, if at all. Maca is known to help increase levels of energy, support hormone balance in the body and cause an increase in libido. This root normally comes dried in a powdered form and is sold in a wide range of qualities just like any other health food. Ideally, with most of these superfoods you want to purchase them raw and organic. Maca is an adaptogen which means it helps regulate the body. Adaptogens maintain homeostasis (keeping things at a normal level) when physical or psychological stressors are present without causing any major side effects in the person.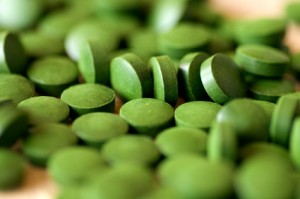 2. Chlorella – This single celled green algae is loaded with nutrition. Chlorella contains antioxidants, trace minerals and is a potent source of chlorophyll. Chlorella is a wonderful detoxifier and can help eliminate heavy metals and pesticides from the body. Chlorella is also able to help balance the body's pH. Most junk food people eat is very acidic and disease thrives in an acidic environment so including alkaline foods such as chlorella into one's diet can help bring things back into balance. Chlorella can come as a powder or in tablet form.
3. Cacao – This food comes from a bean (of a fruit) that is rich in vitamins and minerals including zinc and magnesium (very rich source of the latter). Cacao is rich in antioxidants, containing ten times as many antioxidants as blueberries! It contains a couple of interesting chemicals named phenylethylamine (PEA) and anandamide. PEA is created naturally in our bodies when we are excited and brings on a similar feeling you experience when you fall in love. Anandamide makes you feel alert and brings on feelings of excitement. Be aware that cacao is a slight stimulant so eating this tasty treat later in the day may keep you up at night. Cacao comes in a few different forms: whole bean, nibs (broken up beans) and powdered (fat has been removed in this form). Cacao butter is also sold which is the fat extracted when making the powdered cacao.
This list is by no means all inclusive as there are probably hundreds of foods that can be considered superfoods.
Now you are probably wondering "How do I incorporate these superfoods into my daily routine?" The best way I've found is by putting them in various smoothies. You don't want to throw all the superfoods you have in the cupboard into one smoothie because it probably won't taste the greatest. So experiment and see what superfoods taste best together.
Let me know in the comments section your experiences with different superfoods.
To your health!
Jesse