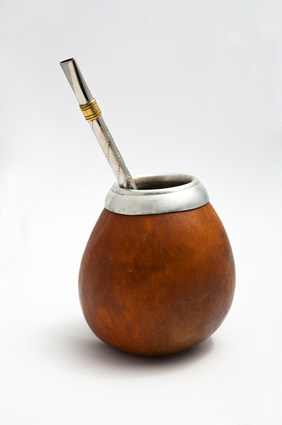 There's a ton of controversy in the health world today over whether coffee is healthy or not. I'm not even going there in this post 😉
We're going to look at four energy providing alternatives to coffee. These are great for when you need that pick me up first thing in the morning or mid afternoon.
Here we go…
Water – Our bodies are made of up to 60% water. Many people today are chronically dehydrated and a symptom of this is tiredness. If your energy level is low start off by drinking a glass of filtered water. To change it up you can try adding a squirt of fresh lemon juice to your water.
Green Tea – This tea originated in China and provides an array of health benefits. Green tea contains a minimum amount of caffeine that provides a slight energy boost. Some of the many health benefits of drinking this tea include anti-cancer properties, helping with weight loss, improving immunity and lowering bad cholesterol (LDL).
Yerba Mate Tea – This South American tea is also referred to as simply "mate." It contains xanthines (stimulants) that include caffeine as well as theobromine and theophylline. Mate has many health benefits which include being an excellent source of antioxidants and having an anti-inflammatory effect on the body. The saponins (phytochemicals) of this tea help boost the immune system. Yerba Mate is traditionally steeped and served in a hollow gourd and is drunk through a metal straw – you can use a regular tea cup as well.
Kombucha – This beverage is produced by fermenting a sugary tea using a SCOBY (symbiotic culture of bacteria and yeast). Black tea is typically used which contains caffeine. Kombucha is rumored to have been originally brewed in China over 2000 years ago. Some of the many health benefits of consuming this drink include boosting your immune system, helping improve digestion and providing your body with probiotics and antioxidants. Kombucha can be brewed at home or purchased at most health food stores.
Next time you need an energy boost give one of these four healthy beverages a try!
In the comments share your favourite energy boosting drink.
To your health!
Jesse