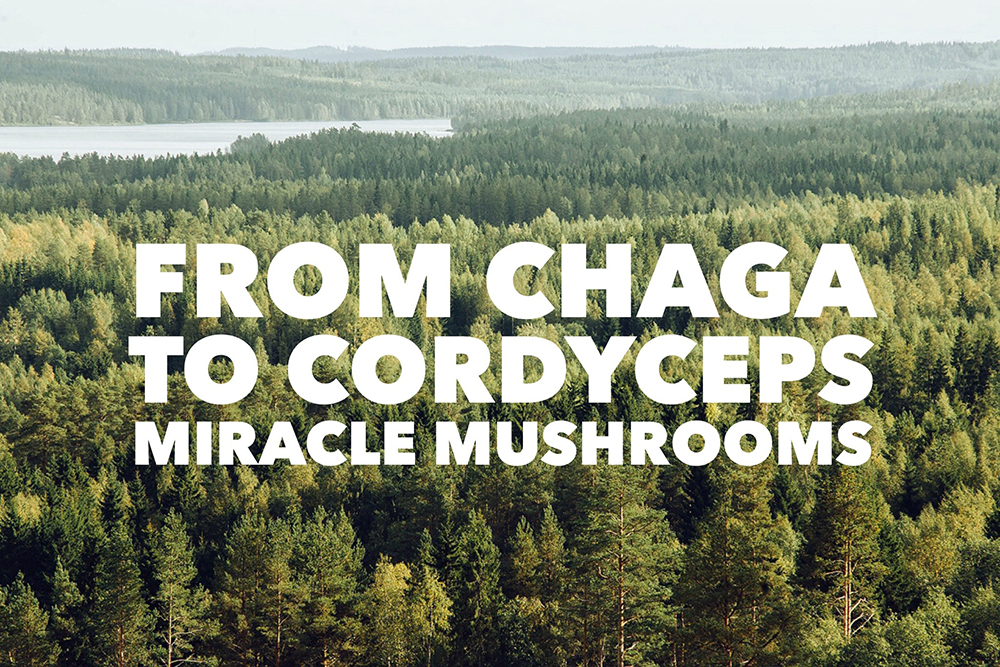 We couldn't survive without fungi
No I'm not talking about candida that causes us to crave sweets or the colourful and hairy molds that spoil our food. The organisms in kingdom fungi are vast and include mushrooms, yeasts, molds, rusts, smuts, puffballs, truffles, morels and molds.
More than 90% of the world's plants require a fungal symbiosis to grow, thus there wouldn't be much oxygen for us to breathe without these forgotten allies.
Another problem would be the organic debris that would build up and fill the whole planet without the fungi and bacteria. These organisms break up organic debris and recycle it back into the soil.
But there are even more ways for us to take advantage of these fungi…
Meet medicinal mushrooms
In Asia the people have used mushrooms in their daily lives for thousands of years. It is obvious that if these didn't work, they would have dropped their use. But clearly the mushrooms kept their place and it is clear for us to see why. The so called medicinal mushrooms have given us many important pharmaceutical medicines from penicillin to the first statin drugs and anticancer treatments. Actually, about 40 % of western medicines nowadays utilize mushrooms.
Instead of taking the isolated compounds, we recommend ingesting the mushrooms in their whole, natural form. This goes for foods as well. It could be said that culinary mushrooms aid in promoting health but medicinal mushrooms take things to the next level. What are the best of the best when it comes to medicinal mushrooms? The following "Big Three" are at the top of the chart: chaga, reishi and cordyceps.
"Black gold" on birch trees – chaga mushroom
The native cultures in Siberia have been using chaga for centuries. It's typically found growing on birch trees as a dark black spot that looks like burnt wood. It can grow to the size of a human head. Hundreds of scientific studies are supporting the traditional beliefs that chaga is a good immune system supporter, cure for stomach issues and even a cure for cancer. It is said that Tsar Vladimir Monomakh, who ruled in 12th-century Russia, cured his lip cancer using chaga.
During the world wars chaga mushroom was also used as a coffee replacement because of its energy enhancing benefits and enjoyable taste. It is one of the easiest medicinal mushrooms to use: simply go to the forest, tear the fungus from a tree (make sure you have a permission to do so), break it up, boil it for a few hours, and drink the resulting tea. With all medicinal mushrooms it is essential to break down their hard cell walls by hot water and/or alcohol to make the benefits available.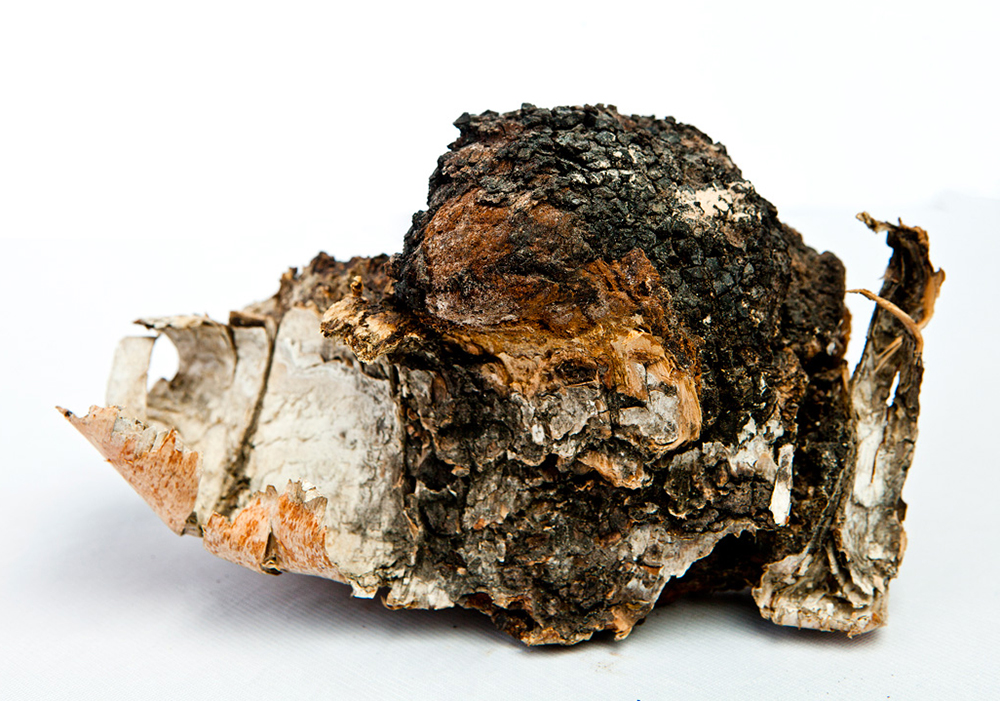 Herb for the immortals – reishi
Ling zhi, reishi's Chinese name translates to "spirit plant." There are records of its use that date back thousands of years. Reishi is a famous adaptogen which means that it helps the body in adapting to challenging conditions. It helps people to relax when they are under too much stress, and on the other hand it increases energy for those whose energy levels are low. Also better sleep quality is almost always experienced with the use of this sacred mushroom.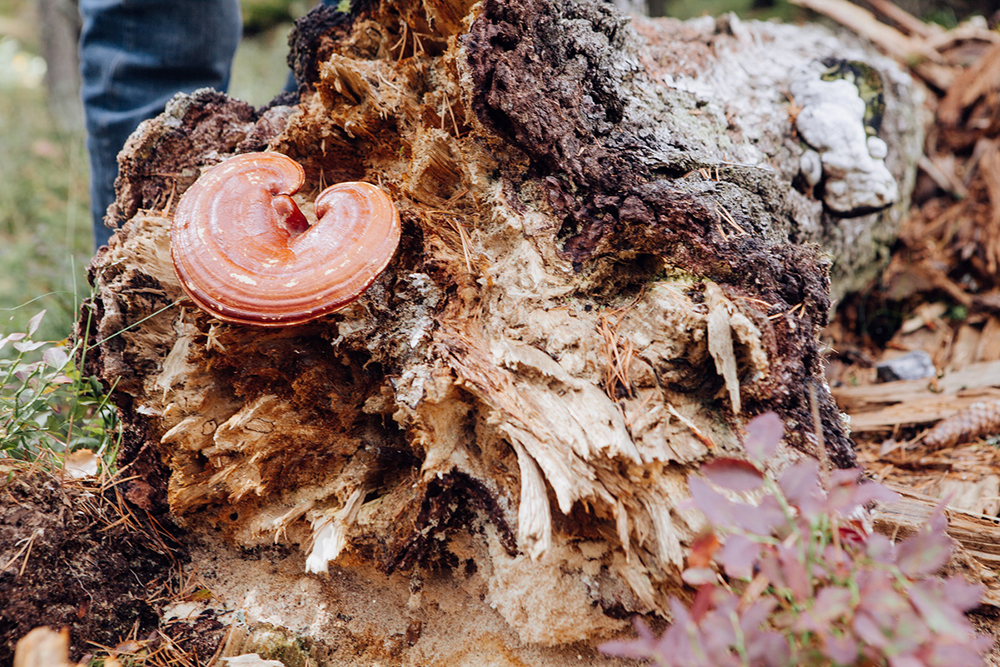 Fuel for the cells – cordyceps
There is a specific strain of cordyceps that was allowed only for the emperors in China not more than some 100 years ago because of its high value. These little mushrooms grow in the wild only on the Tibetan mountains above the tree line, starting from 4 kilometers up. Cordyceps is a great oxygen intake enhancer and it helps us to produce energy on the cellular level.
The stimulating effect coffee has on the body is a false energy that can tax your adrenal glands. That is why I love to get my energy boost from cordyceps mushroom or tweak a cup of joe with it! Especially when combined with licorice root, cordyceps is known as a great adrenal gland supporter.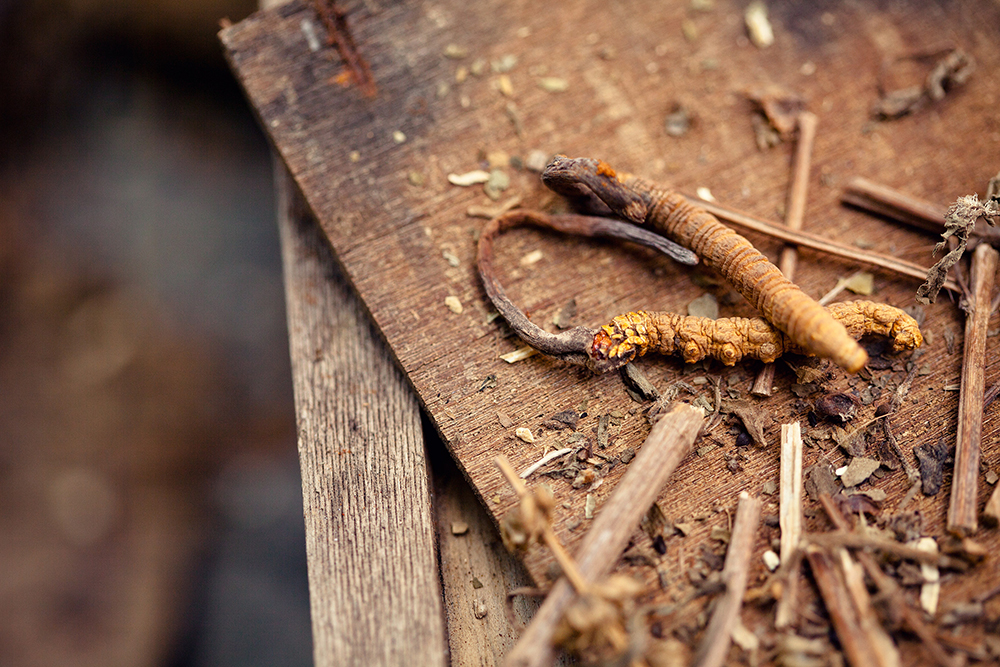 Become a FunGuy
My strong belief is that no matter what diet you prefer, you will get more bang for your buck by introducing a few top medicinal mushrooms to your diet. Personally I maintain the best feeling when dosing high on fresh spring water, wild herbs, mushrooms (both medicinal and edible ones) and berries. I tend to include all of these in my daily smoothie with an avocado and coconut oil. When choosing your food, look for the most original and native species with strong and bitter flavours as these usually indicate food worth eating! Also go for the deep, rich colours.
Nine out of ten people see and feel the benefits when incorporating the medicinal mushrooms to their diet. Consistent 110% performance, a general sense of wellbeing and a balanced mind-body-connection are just a few of the benefits. Also, you won't have to worry about getting sick. What do you have to lose? Become a FunGuy, give it a try!
The Ultimate Health Podcast
015: Tero Isokauppila (President of Four Sigma Foods) – Balance Your Hormones And Immune System With Superfood Mushrooms
If you are interested in ordering some Four Sigma medicinal mushrooms from Raw Elements click here. Be sure to use the discount code "TUHP" for 10% off your order. Free shipping to Canada and the US when you spend over $100.
*Just one more thing before running to the forest. Though hunting for wild mushrooms is a lot of fun and rewarding, please do so with caution and be sure about your identification. It is safest to buy the best available preparations made with the mushrooms you are interested in.

The writer Lari Laurikkala is a Finnish food enthusiast and a teacher of natural living. He is changing the world one mushroom-eater at a time as the product manager of Four Sigma Foods, a company specializing on medicinal mushroom and herbal products.
Jesse here… Be sure to head over to Four Sigma Foods' website and subscribe to their informative newsletter… these FunGuys rock!