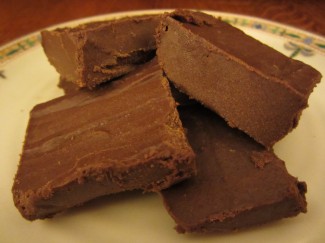 Here is a simple and delicious fudge recipe that packs a nutritional punch. It makes a healthy snack to have on hand in your freezer for those times when you are craving something sweet.
Ingredients:
1 cup of cacao powder
2 cups of almond butter
8 tbsps of coconut oil
1 cup of honey
4 tsps of maca powder – you can opt out of this ingredient if you don't have any maca on hand
The seeds of 1 vanilla bean – if you have a high speed blender you can use the outer pod in your next smoothie. 2 tsps of vanilla extract can be substituted for the vanilla seeds.
1/2 tsp of sea salt
*Use high quality, raw, organic ingredients when possible.
Feel free to experiment with this recipe by mixing in some coconut shreds, your favourite nuts/seeds or any other superfood powder to the base above.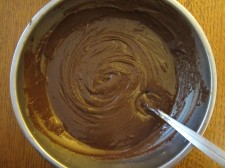 Directions:
Thoroughly mix all the above ingredients in a large bowl. At this point the fudge will be a thick liquid. Pour the mixture into a shallow dish about 1/2 an inch thick. Place the dish in the freezer and allow it to chill for two hours. The fudge is now ready to cut into squares and serve. It must be stored in the freezer.
Give this chocolate fudge recipe a try – I'm sure you won't be disappointed!
Share with me in the comments your favourite healthy dessert.
To your health!
Jesse