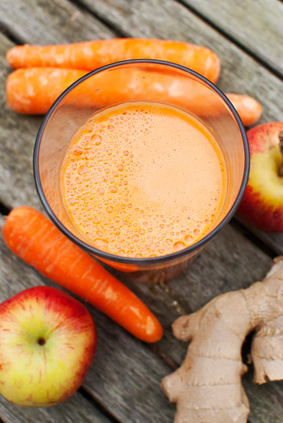 We all want to have an abundance of energy that lasts throughout the day – this is one of the many reasons I maintain a healthy lifestyle!
Even those of us making the healthiest choices have days when we are feeling low on energy.
I want to share with you 7 healthy ways of increasing your energy level which will lead to more full and productive days!
1. Take deep breaths – If you are feeling sluggish you may be shallow breathing – this prevents the body from getting enough oxygen. For a boost of energy stop and take a few deep breaths inhaling through your nose (4 seconds) and exhaling through your mouth (8 seconds). Hold your breath for 7 seconds in between inhaling and exhaling. Ahh, feeling better?
2. Have a power nap – A 20 minute nap has been shown to have many health benefits including providing you with more energy. Some of the other benefits include better stamina, alertness and performance. Naps of this length also clear the brain of useless information that has built up throughout the day which improves long term memory. So if you have the time in your busy schedule take a power nap and never feel guilty about it.
3. Keep hydrated – Make sure you are drinking filtered water throughout the day. The best way to keep hydrated is to keep a stainless steel or glass water bottle with you at all times so you can periodically sip on it. Even being slightly dehydrated can lead to tiredness.
4. Go for a short walk – A 10 minute power walk has been shown to increase your energy – this effect lasts up to two hours. Additionally, when you continue this 10 minute walking routine for three weeks you will experience a positive improvement in your overall energy levels and mood. Don't let yourself off the hook we can all fit a short walk into our busy routines.
5. Drink a green tea/yerba mate tea – Both these teas are stimulants which will give you a slight boost of energy. I find the stimulating effects of these teas to be mild when compared to coffee. They both also provide an array of other health benefits. Green tea provides anti-cancer properties, helps with weight loss, improves immunity and lowers bad cholesterol (LDL). Yerba mate tea is an excellent source of antioxidants, has an anti-inflammatory effect on the body and it helps build up the immune system.
6. Avoid Processed Sugar – Initially after a sugary meal or snack you will get a spike in blood sugar which will temporarily lift your energy level but this is always followed by a rapid drop in blood sugar which will leave you feeling drained. Keep your energy constant by maintaining a balanced blood sugar level.
7. Drink a juice/smoothie – Solid meals require a lot of the body's energy for digestion. If you are feeling low on energy swap out a solid meal for a juice or smoothie that is loaded with organic fruits and vegetables – this will digest easily leaving you feeling energized to take on the day!
Experiment with the ideas above to experience an increase in your energy level!
What's your favourite healthy way of getting energized?
To your health!
Jesse